Paralegal Studies
PROFESSIONAL CERTIFICATE - We are the ONLY American Bar Association (ABA) approved program on the central coast of California. The Bureau of Labor Statistics projects 10% national employment growth for paralegals and legal assistants in California from 2019 to 2029 with salaries ranging from 60K to 80K per year. Live online and/or asynchronous class options available.
This Program is Perfect For...
UCSB upper-division students and graduates as well as professionals wanting to jump start or advance their career in the legal and paralegal workspace. They don't have to be working for law firms. California law defines a "Paralegal" as a person who either contracts with or is employed by an attorney, law firm, corporation, governmental agency, or other entity and who performs substantial legal work under the direction and supervision of an attorney. Paralegals typically support attorneys in litigation, perform legal research, analyze legal documents and represent clients before a state or federal administrative agency if that representation is permitted. (Note that paralegals may not provide legal services directly to the public except as permitted by law.)
Requirements
Admissions Policy To qualify for admission to the program and receive the paralegal certificate upon completion, students must have completed a minimum of 55 quarter units (37 semester) in general education courses taken as part of a bachelor's degree objective at an accredited college or university. General education courses are defined as non-vocational in nature and are designed to give students a broad-based exposure to such subjects as: mathematics, social and behavioral sciences, natural sciences, foreign language, and arts and humanities. It is mandatory that students have successfully completed a college-level course in English reading and composition. Students who have earned a bachelor's degree satisfy the admissions criteria.
The Application for Candidacy must be completed if you plan to earn this professional certificate.
Courses for this program are open for individual enrollment. You do not need to complete the Application for Candidacy if you plan to complete individual courses.
However, if you plan to complete the entire program we ask that you submit the Application for Candidacy along with the non-refundable fee of $150 by the time you enroll in your third course.
To earn the Paralegal Certificate, you must fill out the Application for Candidacy.
You can enroll in 3 easy steps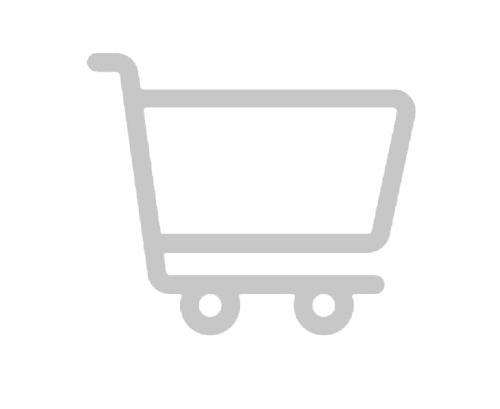 2. Click "Add to Cart" and proceed to "Checkout"
OR Enroll by phone - 805.893.4200 | Mon-Fri - 9am-5pm PST
To develop occupational competence through emphasis on practical skills used by paralegals.
How to perform substantial legal work under the direction and supervision of an attorney.
Case planning, legal research and interviewing skills.
Fact gathering and retrieving information, drafting and analyzing legal documents.
Courses
2022-23 CERTIFICATE PROGRAM COURSE SCHEDULE
Required Courses (21 units)
Units
Fall
Winter
Spring
Summer
LAW X455.6 - Fundamentals of Paralegal Studies
3
LAW X403 - Case Management
2
LAW X421 - Civil Litigation
3
LAW X402.2 - Ethics for Paralegals
1
LAW X417.3 - Legal Research, Writing & Analysis I
4
LAW X417.4 - Legal Research, Writing & Analysis II
4
LAW X424 - E-Discovery & Legal Technologies
3
LAW X455.9 - Paralegal Studies Capstone Course
1
Elective Options (at least 15 units)*
Units
F
W
S
Su
BUSAD X408L - Business Law
4
LAW X455.7 - Contract Law
3
LAW X419 - Criminal Law
3
LAW X423 - Employment Law
3
LAW X410 - Environmental Law
3
LAW X408 - Intellectual Property
4

LAW X409 - Juvenile Law
3
LAW X406 - Paralegal Internship (Fall/Spring/Summer)
3
LAW X455.3 - Real Estate Law
3

LAW X420 - Wills & Trusts I
3

LAW X455.4 - Wills & Trusts II
3
LAW X440 - Family Law
3
LAW X412 - Corporate Law
3

Online UCSB / Blended Downtown Santa Barbara

For UCSB students, up to 3 electives courses can be taken as substitutions to fulfill the 15 unit Elective requirements.
Candidates for the Certificate must successfully complete 36 units— 8 required courses (21 units) and 15 units of elective courses—with a grade of "C" or better. Most students take two to three years to complete the program; however, you may proceed at your own pace depending on how many courses are available each quarter. The certificate may be earned in as little as six quarters. Students have five years from the date their first course ends to complete the program.
For more information about course starting dates, visit the UCSB Approved Academic Calendar

Transfer credit available!
Have you previously earned academic or professional units at another institution? You can apply for transfer credit towards this certificate!
Proposed transfer courses taken at other schools must be comparable in content and length to the UCSB Paralegal Program equivalent and must have been taken from an accredited college or university within the last five years. A maximum of two courses (8 quarter units) may be substituted if the program is not approved by the American Bar Association (ABA). A maximum of three courses (12 quarter units) may be substituted if the program is ABA approved.

Advisory Board Members (Click for bio)