Child Life
PROFESSIONAL PROGRAM - UCSB PaCE's Child Life program is the first step in preparing students to become a Certified Child Life Specialist. Our online courses, which are taught by Certified Child Life Specialists, meet the 10 college-level requirements and have been reviewed and pre-approved by the Association of Child Life Professionals. Asynchronous class options available.
This Program is Perfect For...
.....post-baccalaureate students who are interested in the field of child life. Additionally, this program is perfect for students seeking courses to count towards the child life eligibility assessment for Association of Child Life Professionals (ACLP). Lastly, this program is a good fit for individuals interested in learning more about the field of child life, including child life assistants, pediatric medical providers, and classroom teachers working with children having chronic or life-threatening illnesses.
In order to enroll in UCSB's Child Life program/courses, students must already have obtained a Bachelor's degree or are concurrently working towards a bachelor's degree.
An overview of child life theories and practices to be well equipped with a strong background in child development and family organization.
Valuable information and practical skills that can be applied when working with children, adolescents and their families in healthcare settings and other challenging environments.
In order to best determine which courses are needed/required to meet ACLP's coursework requirements, it is recommended to check the most recent requirements from
ACLP
here
, and submit documentation for the course to be reviewed through the
Eligibility Assessment
here
.
Advisory Board Members
(Click for bio)
You can enroll in 3 easy steps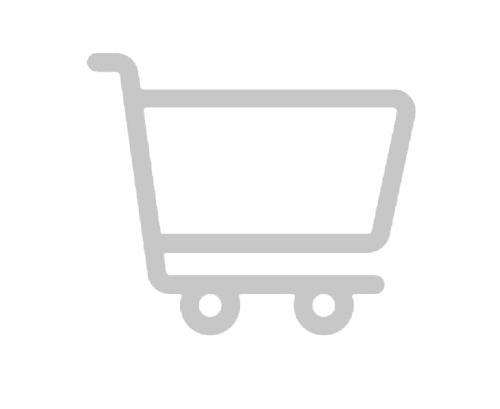 2. Click "Add to Cart" and proceed to "Checkout"
OR Enroll by phone - 805.893.4200 | Mon-Fri - 9am-5pm PST
Courses
Required PaCE Courses
Units
Fall
Winter
Spring
Summer
ED X370.2- Child Life: Introduction to Theory and Practice
4
ED X370.3- Therapeutic Role of Play in Pediatric Care
4
ED X370.4- Death, Dying, & Grief in Pediatric Care
4
ED X370.5- Assessment, Preparation and Medical Terminology
4
ED X370.11- Pediatric Palliative Care & Hospice
4
ED X370.12- Family Systems
4
ED X370.13- Children with Disabilities in the Healthcare Systems
4
ED X370.14- Research Methodologies in Child Life
4
ED X370.15- Child Life & Trauma
4
ED X370.19- Early Child Development: Birth to 8
4

ED X370.21-Adolescent Development (ages 9- 18)
4

XLRN 870A - Child Life Prep Program (OPTIONAL)
N/A
XLRN 870B - Child Life Supervision Internship (OPTIONAL - Coming Winter 2024)
N/A

(2024)

(2024)

(2024)

(2024)

Online UCSB / Blended Downtown Santa Barbara

All ED X courses are 4 units and offered in an interactive online asynchronous format. Students are required to complete weekly assignments through Canvas.
After the 7th day of class, no late enrollments will be accepted.
XLRN 870A Child Life Prep course does not count towards the course requirements per ACLP.
3 Easy Steps to Request UCSB Course Completion Certificate
In order to receive UCSB's course completion certificate (this is NOT the child life certification awarded from the Association of Child Life Professionals), students must complete 5 child life courses. Upon completion:
1. Log into your PaCE Student Account to verify that you have completed at least 5 child life courses through UCSB PaCE.
2. Click here to request your certificate release
3. Check your email for a Certificate notification from Parchment, our official credential provider.
"My experience with UCSB PaCE has been truly a life changing one. I am studying to be a Certified Child Life Specialist and because my university does not have a child life degree option I have had to take courses online through UCSB PaCE. I have taken many online courses in my college career, but none have done as much for my college career as these courses. My professors were truly amazing and so willing to help me learn, and gave such amazing feedback on my assignments. The courses I have taken have really been my favorite courses I've ever taken in college." - Caitlin
"It is with great pleasure that I share my experience as a former student in the Child Life program at UC Santa Barbara Professional and Continuing Education! As an aspiring Child Life Specialist and holding a nontraditional bachelor's degree, I began my child life academic journey pursuing the ten required courses in the field at UCSB PaCE. I love the fact that it is a completely online program. This opportunity granted me the flexibility to study at my own pace from the comfort of my home and to work full-time while I advanced into the field. Furthermore, all academic professors are professional, competent, and truly care for their students' success. This surely adds value to the whole experience. I felt so supported and welcomed into the child life learning community and was able to network with my classmates and professors. Being a student at UCSB PaCE was the most enjoyable learning experience I ever had! I also strongly believe it was the best decision I ever made to join. It was affordable and made me believe in myself that I really could accomplish my dream of someday becoming a Certified Child Life Specialist (CCLS). My career took flight after receiving my certificate: I was accepted to graduate school to earn my Master of Arts in Child Life and I was also accepted into and recently completed a Child Life Practicum at a Children's Hospital, thereafter. I am now in the process of applying to Child Life Internships and the future looks bright! I strongly believe my experiences as a student at UCSB PaCE granted me the confidence I needed to believe in myself and in my abilities. I highly recommend the program to all students who want to be a CCLS and may still be exploring options! It is the perfect milestone to advance into the field!" - Blanca