Child Life
PROFESSIONAL PROGRAM - A stepping-stone to becoming a Child Life Specialist! Our program is geared to provide students with a solid academic foundation as they explore and pursue the journey to becoming a Certified Child Life Specialist.

This Program is Perfect For...
... PREPARATION for Child Life Certification OR any individual wishing to learn more about the field of child life, including child life assistants, interns, pediatric medical providers, classroom teachers working with children having chronic or life-threatening illnesses. FULLY ONLINE courses are designed to prepare you for CCLS certification exam. The coursework concentrates on childhood growth and development as well as the psychological impact of illness, divorce, and grief.
An overview of child life theory and practice, including the therapeutic role of play, the nature of suffering, stages of grief, medical terminology, community outreach, and technology.
Valuable information and practical skills that can be applied when working with children, adolescents and their families in healthcare settings and other challenging environments.
You'll be equipped with a strong background in child development and family organization. You will study effective coping skills for families facing medical issues and other concerns.
Our program coursework is conveniently designed to meet the individual requirements of the CCLS exam. All classes are taught by Child Life Specialists.
To be eligible for this area of a certificate, students must already have obtained a Bachelor's degree or are concurrently earning that degree.
This program's coursework is designed to prepare you for CCLS certification.
An Application for our Child Life Professional Certificate is no longer required to enroll in any individual Child Life courses.
---
NOTE* The Certified Child Life Specialist (CCLS) credential is the exclusive certification offered by the Association of Child Life Professionals.
UCSB Extension/PaCE offers courses to meet the 10 college-level requirements. All our courses have been reviewed, earned pre-approval, and are listed on the Association of Child Life Professionals Programs Offering Pre-Approved Courses or Academic Programs Offering Child Life Course
To determine which courses you need to complete to complement those from your Bachelor's degree to satisfy the requirements for the Exam, please complete the eligibility assessment offered through the Association of Child Life Professionals.
---
All classes are taught by Child Life Specialists.
---
Completion of the UCSB PaCE Chid Life certificate program does not result in Certified Child Life Specialist (CCLS) certification. Individuals seeking certification must take and pass an examination with the Association of Child Life Professionals. While courses in this certificate program may count toward the educational requirements for becoming eligible to take the examination, completion of this certificate program will not, in itself, result in CCLS certification. For more information about certification, visit the Association of Child Life Professionals.
You can enroll in 3 easy steps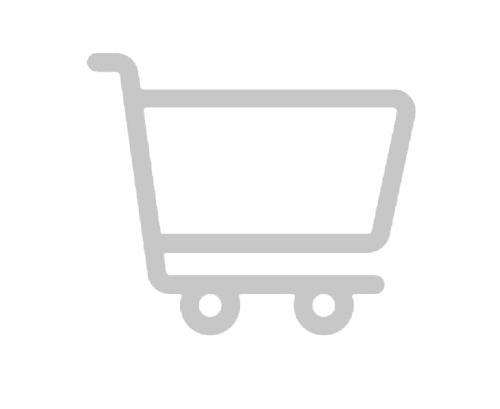 2. Click "Add to Cart" and proceed to "Checkout"
OR Enroll by phone - 805.893.4200 | Mon-Fri - 9am-5pm PST
Courses
2021-22 PROGRAM QUARTERLY SCHEDULE
Required PaCE Courses
Units
Fall
Winter
Spring
Summer
ED X370.2- Child Life: Introduction to Theory and Practice
4
ED X370.3- Therapeutic Role of Play in Pediatric Care
4
ED X370.4- Death, Dying, & Grief in Pediatric Care
4
ED X370.5- Assessment, Preparation and Medical Terminology
4
ED X370.10- Child Development: Birth to 18
4
ED X370.11- Pediatric Palliative Care & Hospice
4
ED X370.12- Family Systems
4
ED X370.13- Children with Special Needs
4
ED X370.14- Research Methodologies in Child Life
4
ED X370.15- Child Life & Trauma
4
ED X370.18- Child Life in Non-Traditional Settings: Beyond the Hospital
4
ED X370.19- Early Child Development: Birth to 8
4
ED X370.20- Health Care Ethics
4
ED X370.21-Adolescent Development (ages 10 - 19)
4

ED X370.22 - Child Life: Administration, Leadership & Advocacy
4

Downtown Santa Barbara Online UCSB / Blended

All courses are 4 units and offered in an interactive online asynchronous format. Students are required to complete weekly assignments through GauchoSpace, UCSB's Moodle course management system. Students are not required to be in front of the computer or online at any particular time in classes from this course schedule.
NOTE: One business day after enrollment but no sooner than 2 weeks before the beginning of the course, you will receive an email with detailed instructions on how to access your online course. You don't need to take any action until you receive that email. Please note that you will not be able to access your online course until all the steps highlighted in that email are complete.
Your UCSBnetID will be used as the login for GauchoSpace (GS) and the off-campus login for the UCSB Library (to access online journals for your assignments).
Pricing
| | | | |
| --- | --- | --- | --- |
| | Public | UCSB Students | International |
| Individual Courses | $600 | $600 | $600 |
| Estimated Certificate Cost (5 or more courses) | $3,095 | $3,095 | $3,095 |
| | | | Info |
3 Easy Steps to Request Certificate
Advisory Board Members
(Click for bio)

"An amazing story about Elizabeth Seton Children's Center in Yonkers, NY. Some of the most at-risk children in the world are cared for here and one of our own, Vanessa Andrews is on the front line. Since parents can't visit it's now the nurses' jobs to also fill those shoes. Read More."

-Vanessa Andrews